Meenakshi Academy Of Higher Education
and Research (MAHER)
[ Deemed To Be University ]
The Meenakshi Academy of Higher Education and Research (MAHER)is a renowned Deemed to be University incorporating a consortium of institutions in Chennai and Kanchipuram. MAHER was approved as the Deemed to be University by the University Grants Commission as per Section 3 of the UGC Act, 1956 Vide Govt. Notification No.f.9-5/2002-U.3 on 31.03.2004.
Under the aegis of MAHER, the Meenakshi Medical College Hospital and Research Institute (MMCHRI) at Kanchipuram, Meenakshi Ammal Dental College (MADC) at Maduravoyil, Faculty of Allied Health Sciences (FAHS) at Kanchipuram, Arulmigu Meenakshi College of Nursing (AMCON) at Kanchipuram and Meenakshi College of Nursing (MCON) at Managdu are providing exceptional education in the field of healthcare. In addition to these individual campuses we also have the Faculty of Humanities and Sciences, Faculty of Physiotherapy, Faculty of Occupational Therapy, and Faculty of Yoga Sciences and Therapy in the main campus at K.K.Nagar, Chennai.
MAHER has had a long tradition as a prestigious educational institution that promotes students' wellbeing and provides them with a perfect platform to take long strides into the future as well rounded professionals. MAHER was part of the niche list of top 100 universities of India in the NIRF Ranking in the year 2019. This is one of the fastest growing universities in the country today and our students have privileged access to the most advanced and innovative teaching and learning processes.
Become a part of this prestigious medical institution.
The admissions for various undergraduate and post-graduate courses at MAHER will boost your career to further big opportunities. Apply now to become a part of this huge family of Meenakshi Academy of Higher Education and Research.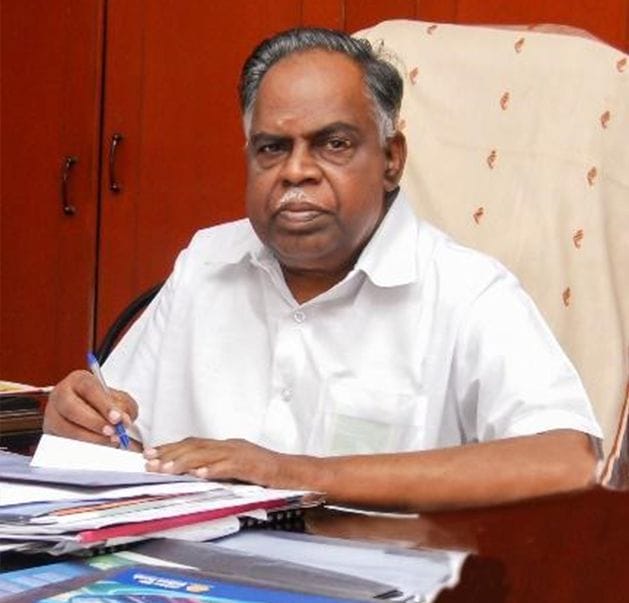 Mr. A.N. Radhakrishnan, M.A., D.Com., is the Managing Trustee of Meenakshi Ammal (MA) Trust and the Honorable Chancellor of Meenakshi Academy of Higher Education and Research. Since its inception, the Chancellor has headed all the educational activities taken up by the Trust, from setting up schools in rural areas to starting highly technical and advanced colleges, with the aim of making education accessible and affordable to all.
To Build a world-class institution, transforming society through value-based  programs and healthcare advancements, leading to the all-around development of human resources, knowledge, innovation, entrepreneurship, and research.
To become an institute of eminence by developing world-class professionals in the field of healthcare, science, liberal arts, technology and research with a focus on the societal good.
To create an enabling state-of-the-art infrastructure, intellectual capital and provide best-in-class learning experience with a freedom to innovate and invent.
To foster values and ethics so as to develop students and learners into responsible citizens of the Nation and the world.
To collaborate with national and international institutes of eminence and industry.
To advance the global cause and develop consciousness for environment conservation, low carbon footprint and sustainable development.
View all Awards And Accreditations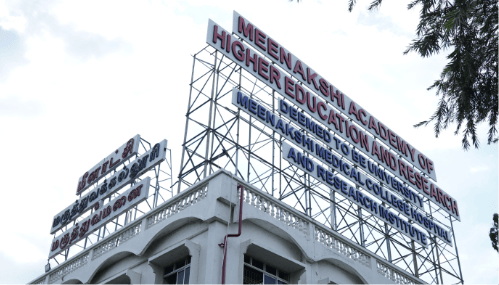 Meenakshi Medical College Hospital & Research Institute receives NABL accrediation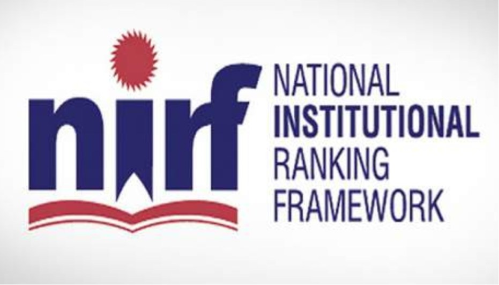 MAHER ranks among top 100 universities in India for 3 times
MAHER is accrediated by the National Assessment and Accreditation Council